OUR PROCESS
Whether you are considering getting a tattoo for the first time or are a seasoned veteran, our crew of artists will happily answer all of your questions and patiently guide you through our process every step of the way.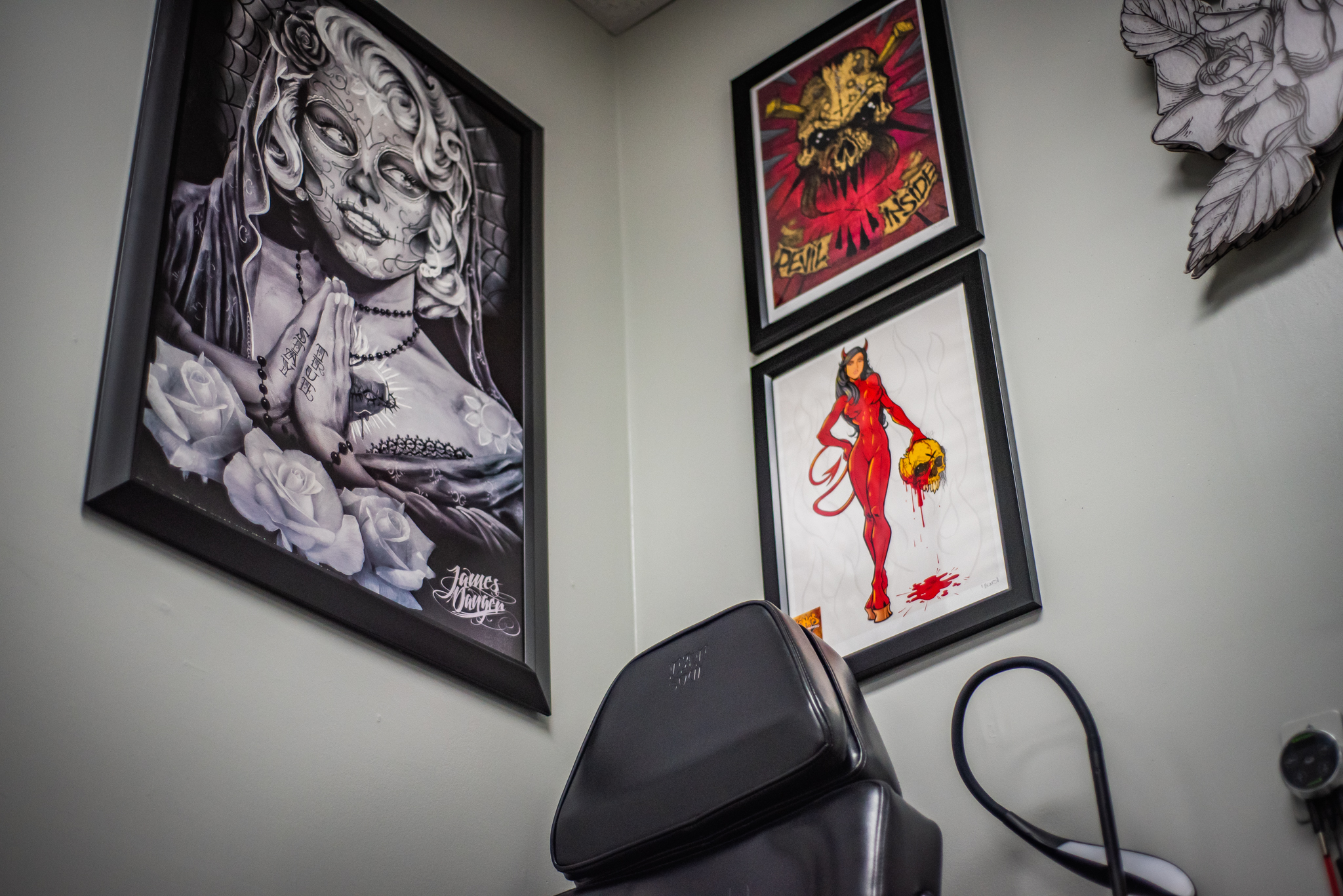 Step One
The inspiration
So you've decided that you'd like to get a new tattoo or piercing. That's great! Give us a call, send us an email, shoot us a message through Google or Facebook, or come on by the studio and let's chat about it. We'll go over some basics of what it is that you had in mind.

We'll discuss design, placement, cost, and available timelines. And if what you are looking for is pretty straightforward, we can jump right ahead to booking your appointment. Often right on the spot if that's what you need.

But if your ideas are a little more ambitious, it's no problem. We will gladly arrange some personal consultation time to discuss the finer points of your ideas in more detail. Each client is as unique as their ideas, so your tattoo should be as unique as you are.
Step Two
The consultation
If your ideas require a little more time to get all of the details worked out perfectly, then we will arrange for some one on one consultation time with one of our artists to discuss your vision in more detail. We'll work out a time that you can come in or talk on the phone or through online chat to start working on your tattoo design.

We'll get some measurements and discuss design styles with you to ensure that you and your artist are on the same page. You can provide us with reference images of what you are thinking of, and we'll provide expert guidance to help you with your design and placement choices. We will take you through our team of tattooers' portfolios and help connect you with an artist best suited to you and your design requirements.

We will need to collect some contact information to stay in contact and share progress with you on your design creation. Then we can move along to setting an appointment date to get your ink done!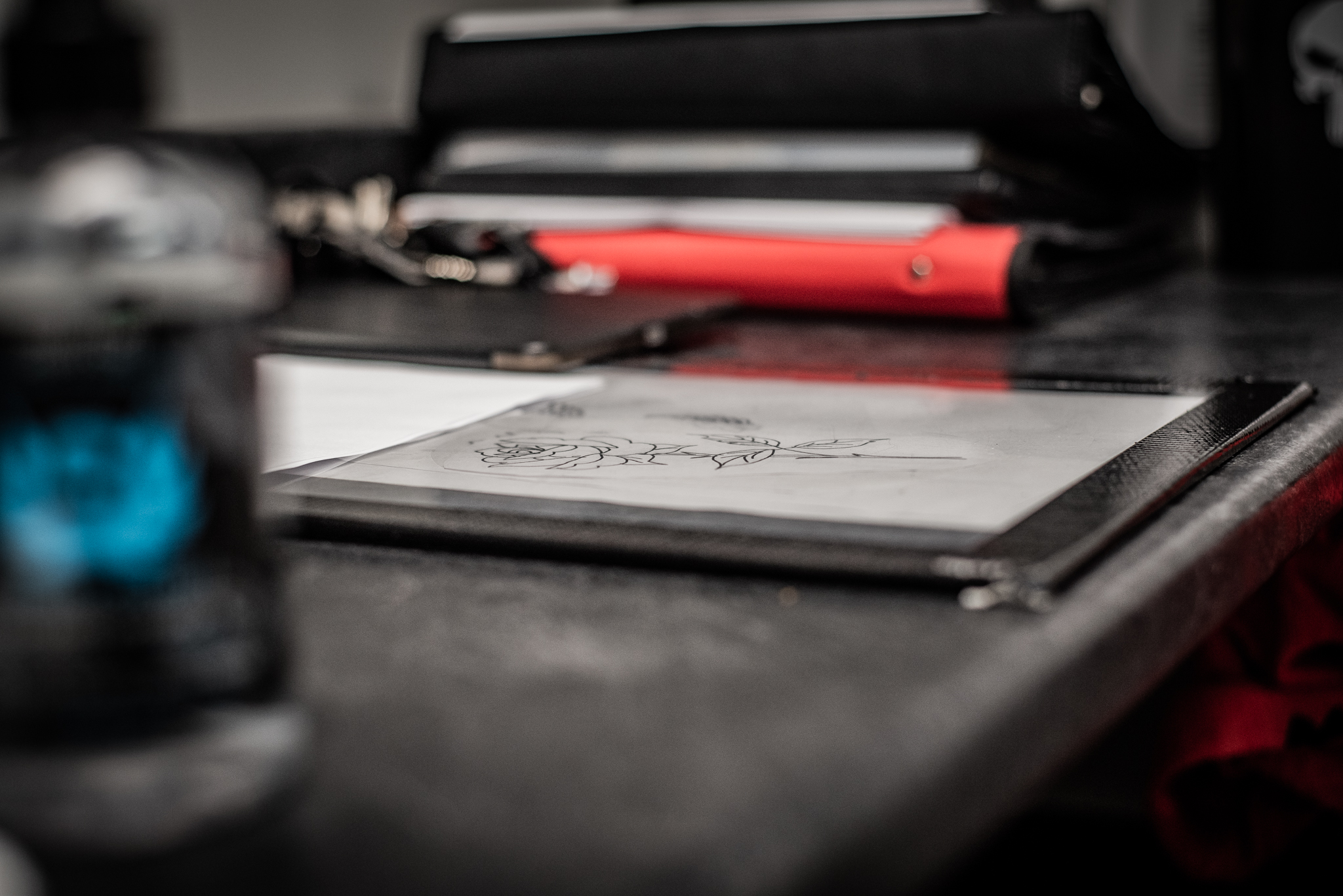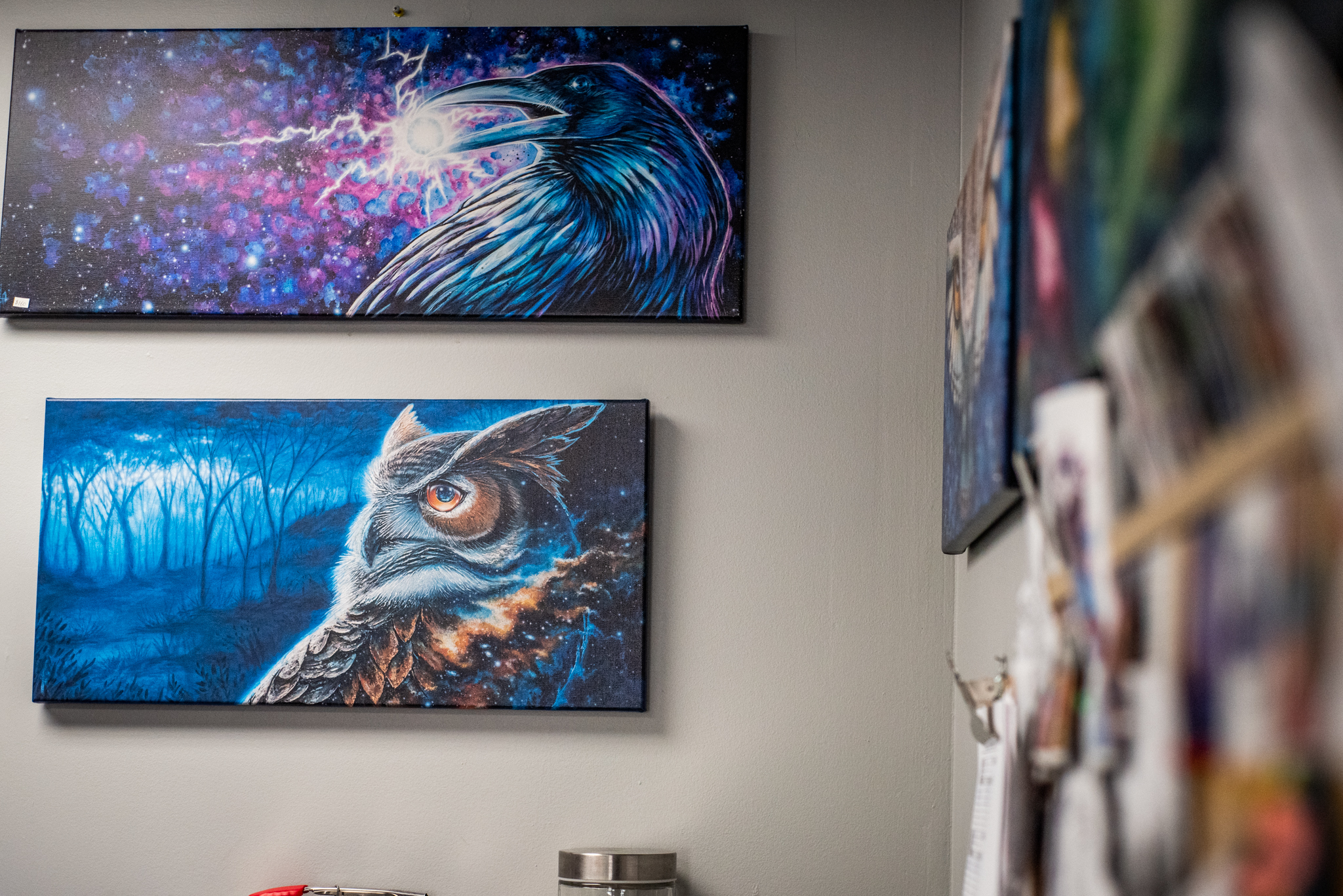 Step Three
Booking the appointment
Once you know what you want, where you want it, and when you want to get it, we will happily book you an appointment date. We do our best to work on a first-come, first-served basis. We are a large team of dedicated artists, and so we can often get you in the right on the spot if that's what you were hoping for. And if not, then we can certainly get you in for the very next available spot.

We know that your time is valuable, and so we try to be as accommodating as possible. We'll find a day and time that works best for you. We'll take down some personal contact information so that we can secure your spot. And don't worry, no deposit is necessary to book.

We will send you a confirmation, or if you are in the shop in person, we will give you an appointment card with all of the particulars on it. Then you can sit back and wait for your ink day!
Step Four
Appointment day
Your tattoo appointment day has come! No need to stress. Don't do anything crazy, like getting drunk beforehand. Just make sure you are well-rested and that you've had something to eat, and then come on over to the shop. We will do everything we can to make you comfortable throughout your visit.

When you first step into the studio, we will go over some basic information with you and have you complete a waiver. Then we will collect payment upfront so that there is no question about the cost before beginning your tattoo. Finding out once you are finished that your tattoo is more expensive than you originally thought is no fun for anyone. We will be upfront and clear with you every step of the way, and no one will ask you for more money, even if your tattoo takes longer than anticipated.

Then we will take you into your artist's studio space. Our studios are large, but each artist has their own walled, private studio space. We don't put you on display. Instead, we prefer to keep your experience a personal one for you and your artist, separate from the other artists and clients in the studio.

Your artist will gladly provide any information you like about the products we use, and our health and safety procedures are available. Then it's time to sit back and relax as your tattoo gets licked on by unicorns. Ok, it may not be quite that pleasant, but we will do our best to make it as painless as possible. When it's all over, we'll send you on your way with a clean, sterile dressing and detailed aftercare instructions so that your healing process is problem-free.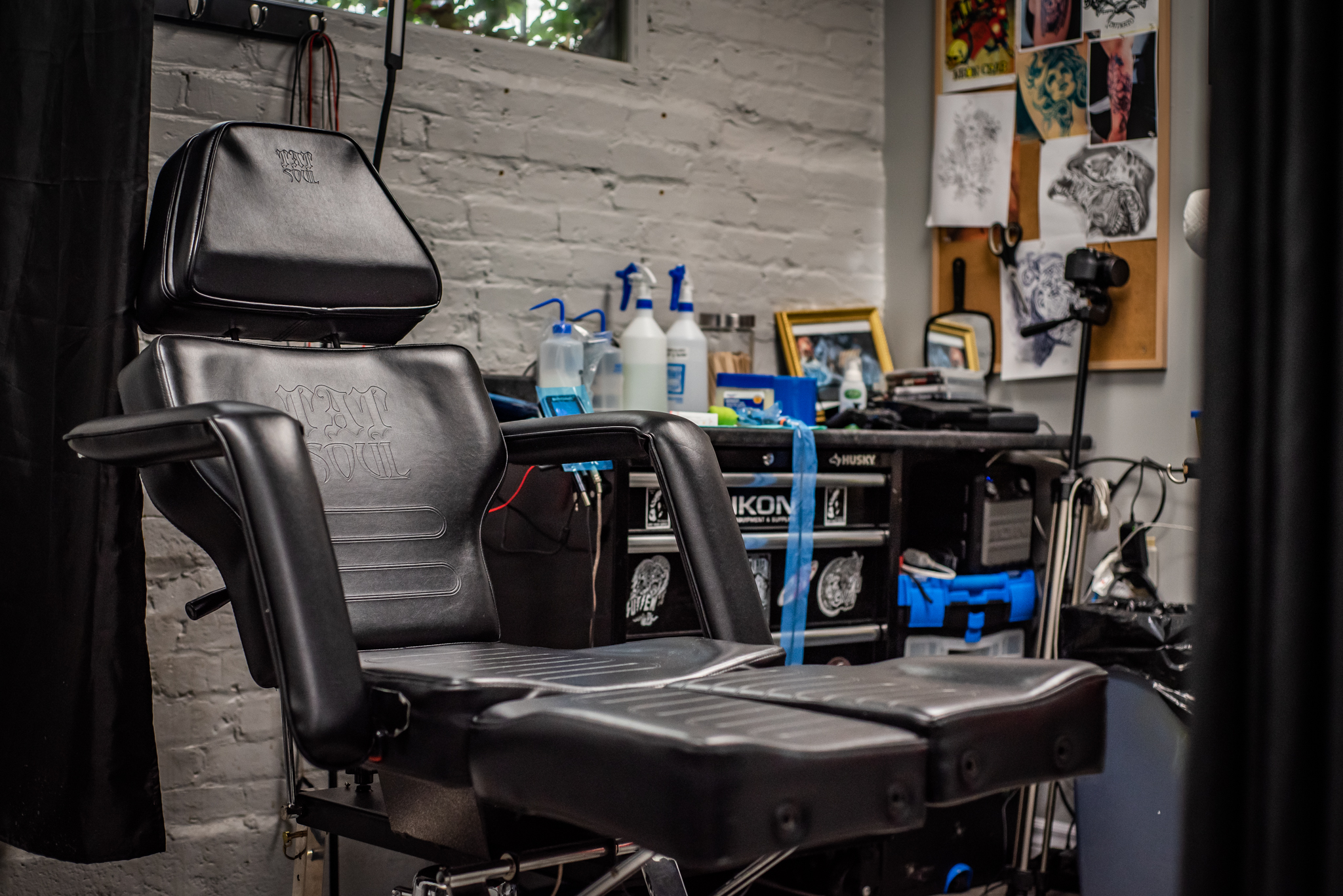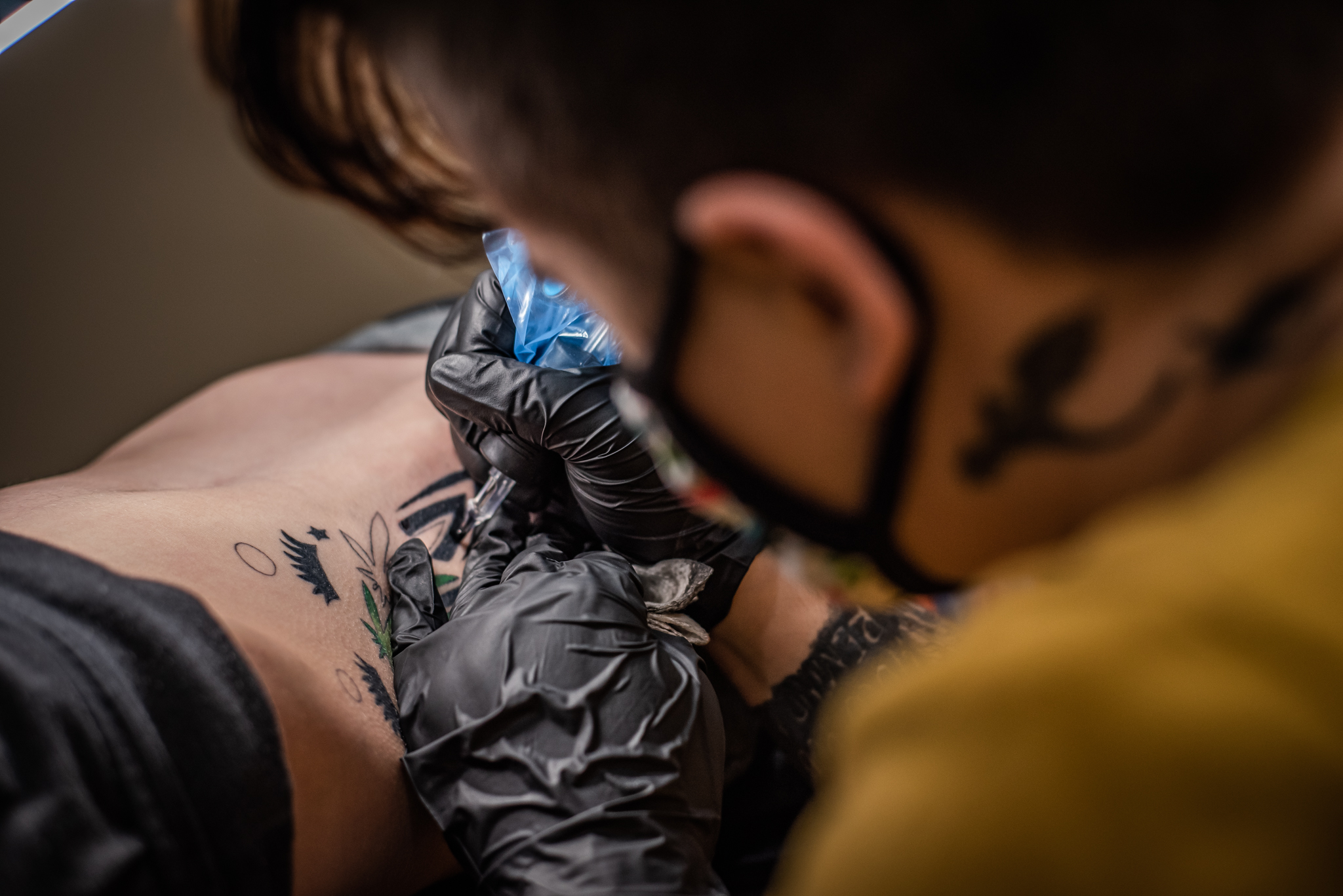 Step Five
Touch-ups
Our team of experienced artists will make sure you have a beautiful piece of body art that you can be proud of. So please do your best to follow our aftercare advice, and your tattoo will last a lifetime.

However, occasionally touch-ups will need to be done to your tattoo for any number of reasons. We will never blame you for the healing process of your tattoo. Our priority is that you are happy with final outcome of your tattoo. So don't stress, and don't be shy. If, for any reason, your tattoo needs to be touched up at any point over the first year, come on back, and we will gladly hook you up, free of charge.
Tattoo and piercing experts
with over 20 years of experience