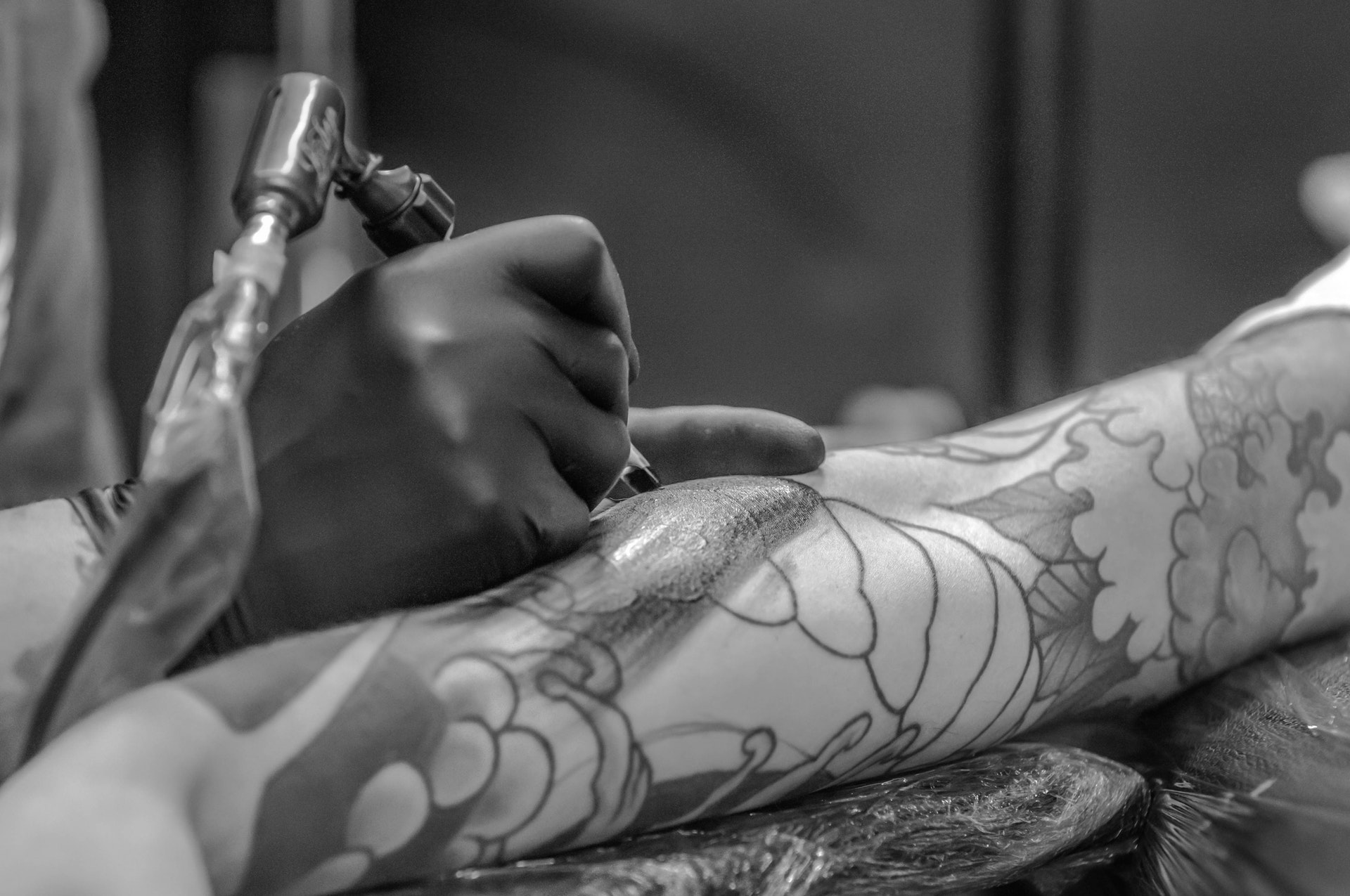 General Manager
Gary
What I lack in artistic skill, I make up for in unapproachability. That's a joke… I swear. I only look that way. More seriously though, I'm not one of the artists. I come from the financial world, with a degree in commerce, and I offer my business skills, my blood, sweat, and tears to help support the artists and facilitate their best. In one form or another I've been connected closely with the Tattoo and Piercing Industries for the past 20 years, and with the Neon Crab since its inception over 12 years ago. I was there in London cheering with many of you as Will opened the doors of the Crab for the very first time. With all of your support that the Crab has been able to grow from that humble one-person operation to a (still humble) team of over 30 artists and facilitators, in four locations across Ontario (so far). The Neon Crab; Its four Communities, London, Strathroy, Stoney Creek, and Sarnia; and all of the artists, past and present, who have called the crab home; I have seen them all grow immensely in that time. I couldn't be prouder, and I love that I'm in the role of supporting it. Behind everything I do at the crab, my over-arching goal is to help everyone completely throw out the notion that a Tattoo or Piercing Artist is supposed to be a stuck up jerk. That the shop environment is supposed to be uninviting. That the "bosses" are supposed to even bigger jerks. I don't care how traditional it is, you don't have to be treated like crap to be a client here, and you don't have to be treated like crap to be an artist either. I split my time between all of the studios, and in the day to day, you might bump into me quietly doing some work behind the scenes. No, I don't think I'll ever quite be able to compete with the charisma that Will the owner has, but reach out to me anyway, and I will do my very best to solve any issue you may have or answer any question. In-person, by phone, by email, social media. Whatever you need, even just to say hi.
Book an Appointment
This error message is only visible to WordPress admins
Error: No posts found.
Make sure this account has posts available on instagram.com.