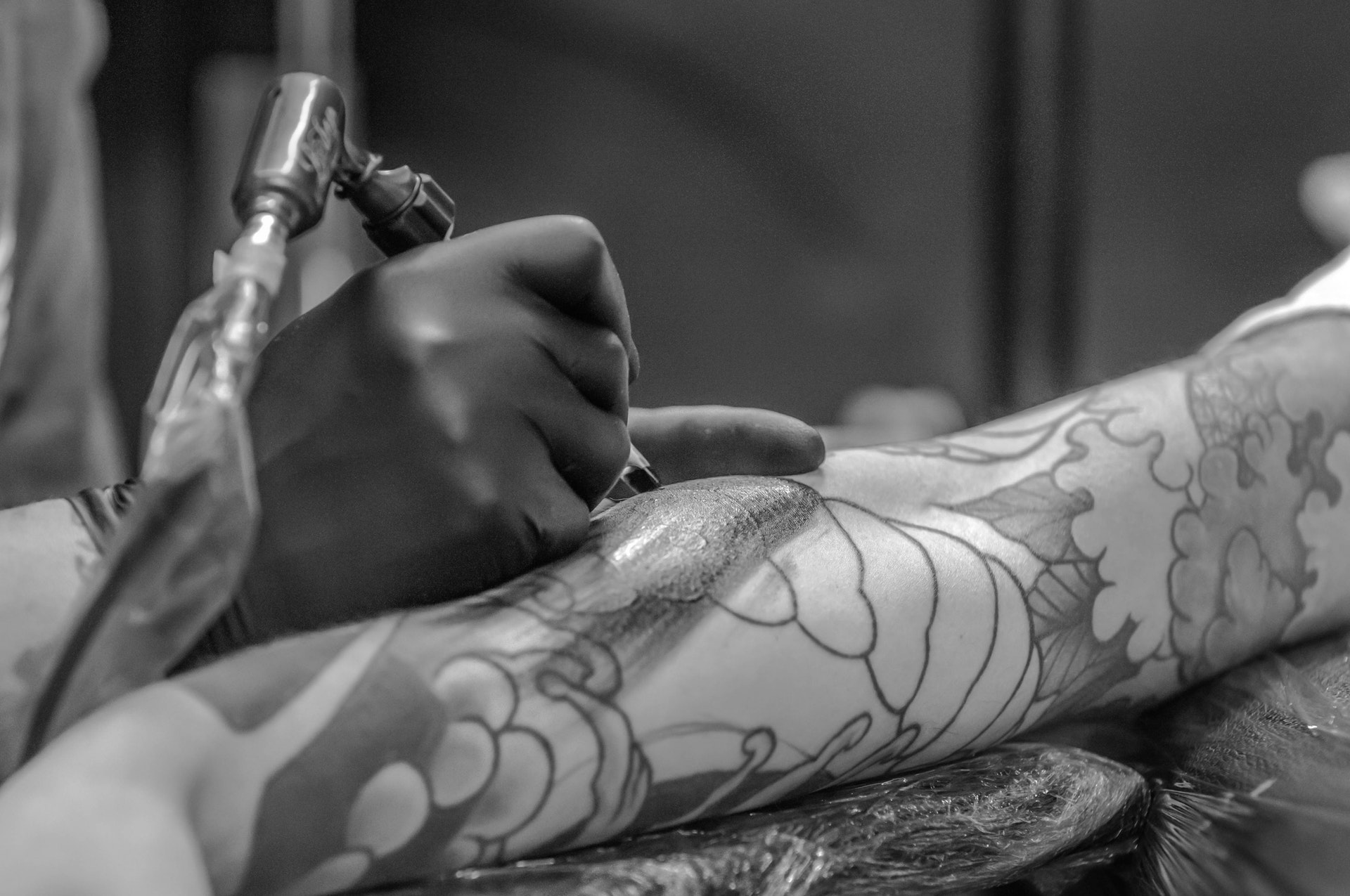 General Manager
Gary
First, let's ditch idea that a tattoo studio is supposed to be intimidating, that an artist is supposed to be hateful and arrogant, and that management is supposed to be worse. Forget "traditional". You don't have to be treated like crap to be a client here. You don't have to be treated like crap to be an artist here either.
Second, what about me? What I lack in artistic skill, I make up for in unapproachability. I'm joking, I swear… It only looks that way.
More seriously though, no, I'm not one of the artists. The financial world is where I come from; A degree in commerce, and a background in accounting. It sounds more boring than it is. I actually love my job, its pretty awesome. I do what I can to support the artists, and facilitate their best… that's my role.
I tangled myself up in the tattoo and piercing Industries over 20 years ago. I cheered with many of you as Will opened the doors of the Neon Crab for the very first time back in 2008. With your support, the Neon Crab grew from that humble one-man show, to a team of over 30 artists and facilitators in five locations (and counting) throughout Ontario.
I have seen the artists who have called the Neon Crab home grew immensely in that time; as artists, as pillars in their communities, and as just all-around awesome people. I love that it's my role, my day-to-day work, to support them, and the Neon Crab.
I regularly split my time between each of the studios, and you might bump into me here and there quietly working behind the scenes. 
Finally, you might be wondering, what can I do for you? Well, I will do my very best to answer any question you might have.  In-person, by phone, by email, social media. Whatever you need. Even if you just want to say hi, I'm here. (No, I am not as charismatic as Will, the owner, but reach out to me anyway.)
Ask a Question
This error message is only visible to WordPress admins
Error: No posts found.