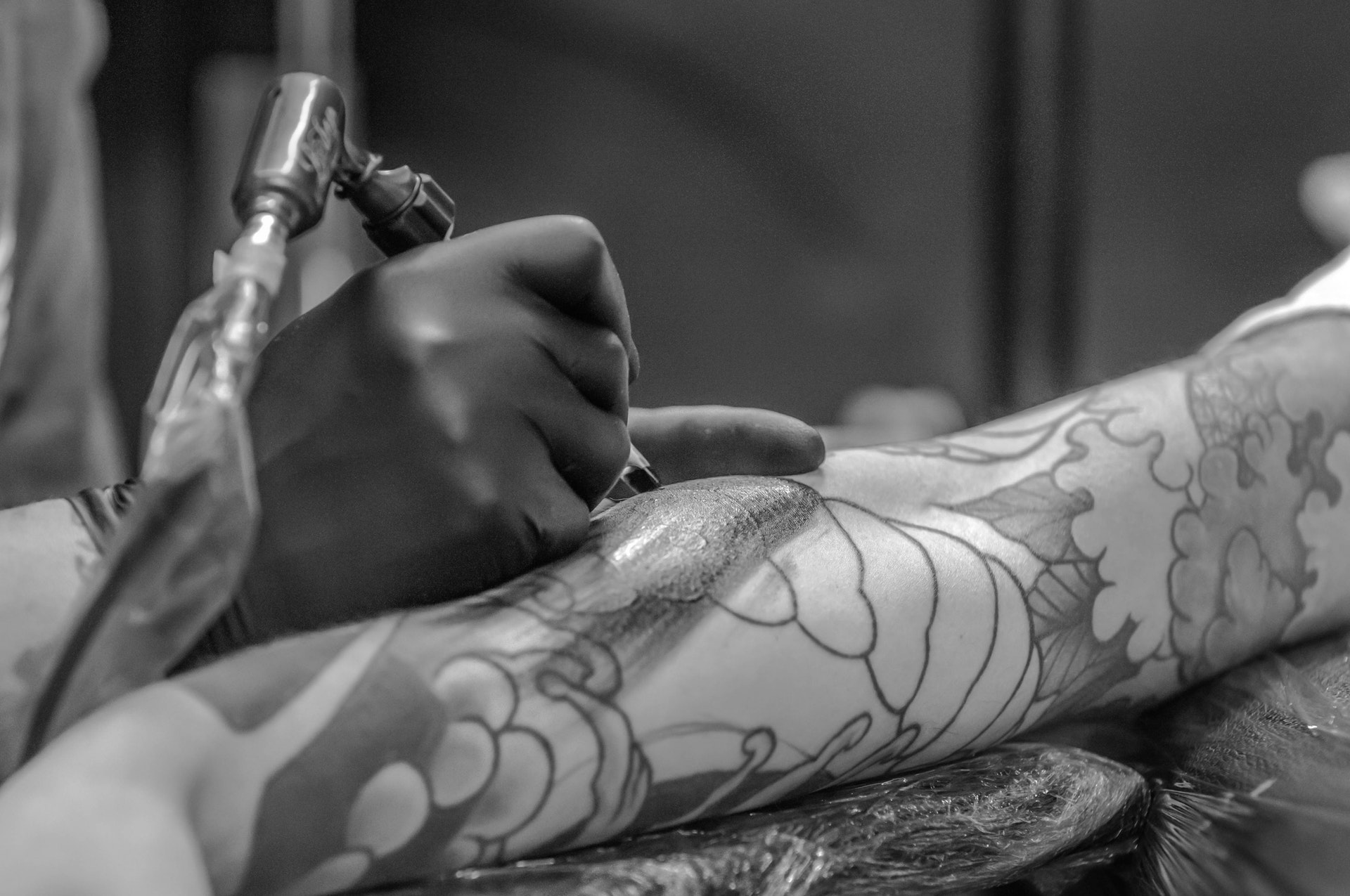 Tattoo Artist
Emily
Born and raised in Petrolia, Ontario, Emily is a "Hard Oiler", and one of Neon Crab's multi-talented and versatile tattoo artists.
A life long lover of art in a variety of mediums, Emily's first memory of art involves playing in the kids craft corner of a White Rose Store, pretending to be a professional artist in her own studio while her mother shopped. As a graduate of Lambton College, Emily is also an experienced professional photographer and co-owner of Great White North Photography with her partner Alexa. 
Emily pours her heart into each and every tattoo piece, doing her very best to help her client's creative vision come to life. She's come a long way with her craft since her inking her first tattoo of a tiny beetle, and her skill grows with each buzz of her machine as she inks a new piece of art. Emily's training and skill with photography have aided her greatly when designing custom pieces as her knowledge of contrast, colour theory, composition, and proportions are invaluable in this area.  Her favourite styles of tattoo include neo traditional, Japanese, and neo-Japanese.
Ask a Question