Oct 01, 2022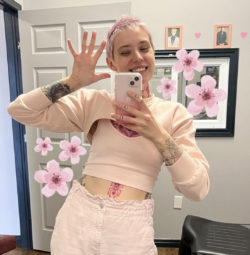 Our team at Neon Crab Stoney Creek/Hamilton is proud to welcome Lar as our newest tattoo artist. 
Lar's deep passion for anime and manga, combined with her Bachelor's degree in Illustration drove her to pursue a career that could combine elements of both.

Distinguishable by her obvious devotion to the colour pink and all things cute, Lar strives to incorporate that into her work wherever possible! That being said, she also really enjoys working in a broad range of colours as well as in black and grey!

E-mail lar@neoncrab.ca to schedule your next tattoo!