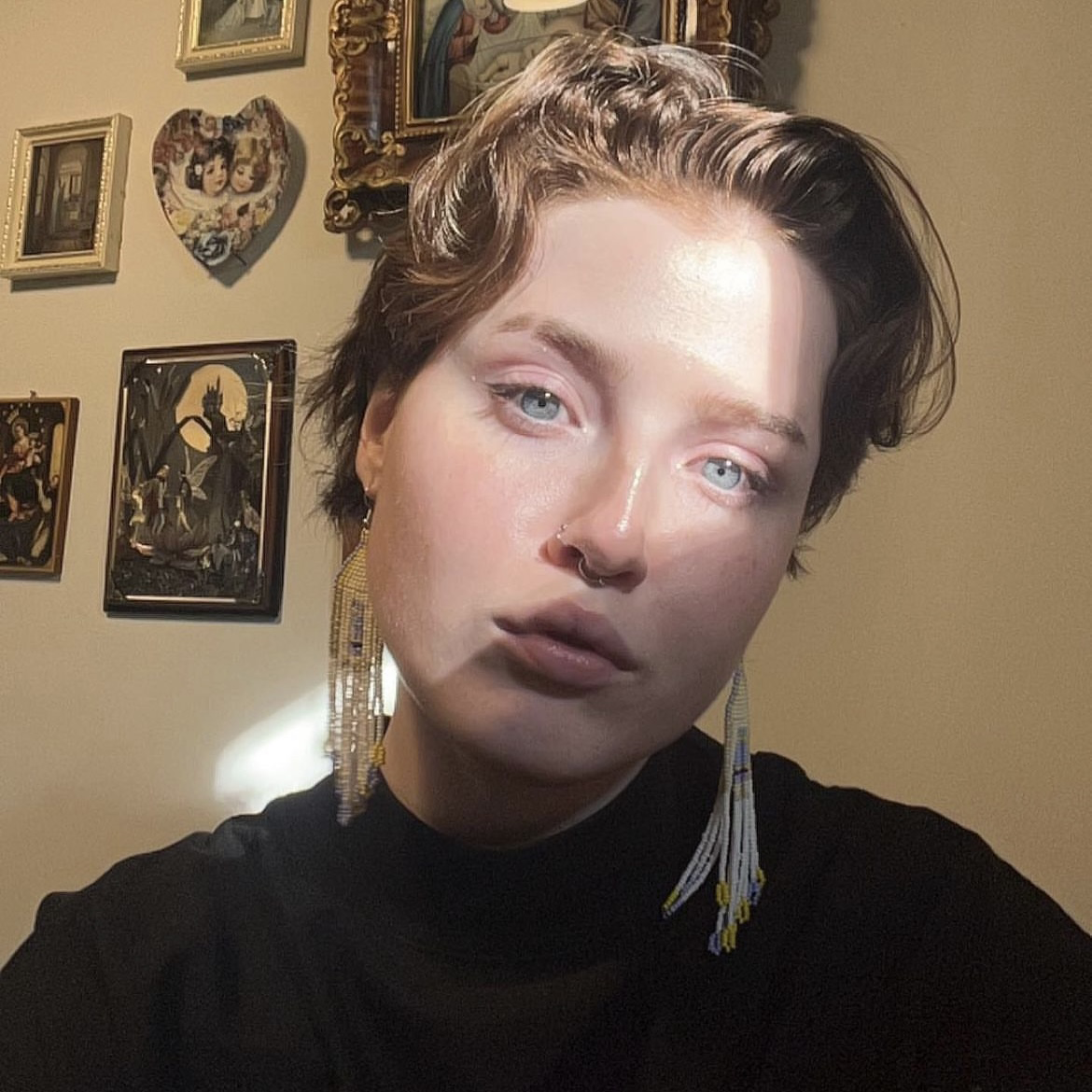 Tattoo Artist
Sab
Before completing a tattoo apprenticeship, Sab studied at Sheridan College to strengthen their artistic abilities and become well versed in a wide variety of artistic mediums.

Born and raised in Hamilton, ON, Sab always strives to bring people's tattoo ideas to life with each client's creative vision being top of mind as the driving force behind their collaboration – for our clients to always feel like they are the ones in control.
Sab's top priority is to work at the client's pace, their comfort level, and explain everything as much as possible so there are no surprises. Always eager and open to experimenting with all styles, Sab specializes in blackwork, fine line, and black and grey tattoos. 
Message sab@neoncrab.ca for your next tattoo!
Ask a Question